Accountability
You can talk to the owner or technician that worked on your handpiece any time.
Call 800-895-7111
One-Day Service
Your handpiece can be repaired and on its way back to you the same day.
Call 800-895-7111
Peace of Mind
We have over 45 years of workbench experience repairing over 100,000 handpieces.
Call 800-895-7111
Your time and patients are too valuable for handpiece problems.
Are you tired of:
Your handpieces breaking down too often?
Your handpieces being gone for weeks?
Paying more than you need to for simple repairs?
Not being able to speak to anyone knowledgeable about your repairs?
Your handpieces never really working quite right?
WE GET IT! You need your handpieces ready to work when you are!
When you CHOOSE Handpiece Express you'll:
Get your handpieces back FAST
SAVE money
Know they're working RIGHT
Appreciate FREE estimates
Enjoy the LONGEST warranties in the industry
Benefit from over 45 years of EXPERIENCE
Great service. Glenn went above and beyond. Very knowledgeable about hand-piece repair and maintenance. Glenn took the time to inspect all of my high speed and low speed hand-pieces, nose cones, and contra-angles. He saved several pieces from being out of service to working ready. I would highly recommend Glenn for your hand-piece repair needs.


Dr. Nancy L. Andree D.D.S.
Waco, TX
Glenn and his entire team are fabulous! After being in business for over 15 years, I have learned developing relationships with reliable, trustworthy and dependable people are the keys to success. Handpiece Express is always on their "A" game. They understand how important our handpieces are in the daily operations of our practice and for our patients, and they handle each order with speed and accuracy. It's good to have good people by your side! Thank you Glenn and the Handpiece Express Team!
Glenn's team has it all: expertise, integrity, an old-fashioned work ethic, and an attitude of genuine service. And they are so easy to do business with! Thanks Glenn and Handpiece Express!
Step 1
Send In Your Handpiece
Send In Your Handpiece
Tape the postage paid label on any box or use our free mailer kit, and mail your handpiece to us.
Step 2
We Diagnose and Repair It
We Diagnose and Repair It
We'll diagnose and repair your handpiece the day we receive it.
Step 3
We Ship FedEx Back to You
We Ship FedEx Back to You
After it's been repaired and tested, we FedEx it back to you.
See How We Save You Money and Time!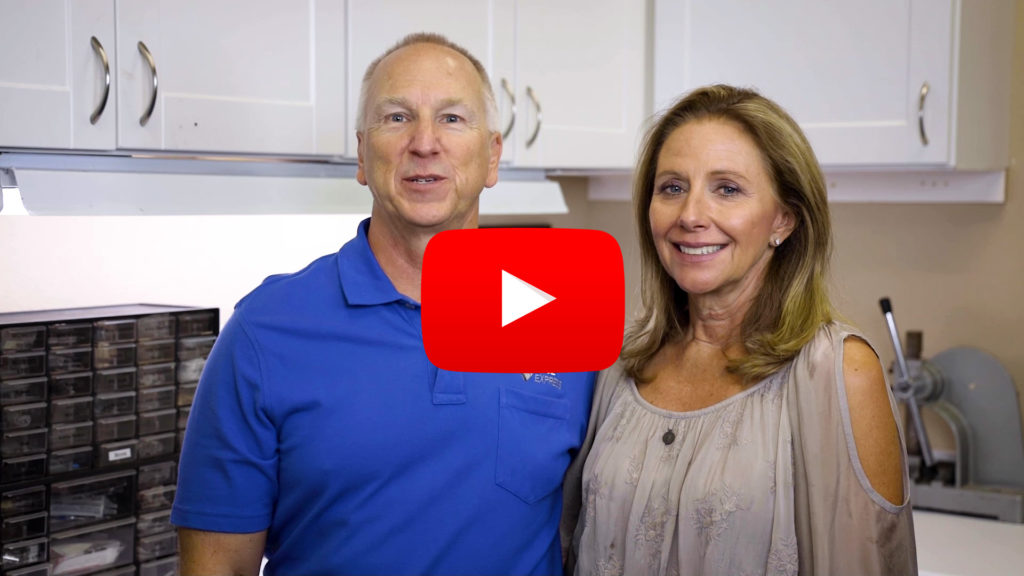 When we have an issue or question with any equipment that we can't fix we can always count on them for great quality of repairs, reasonable prices, quick turn around and honesty if they find no repairs needed for anything sent that we ourselves had a question about. There are many dental handpiece repair companies out there–but for me and my company they are #1 in my book! Love you guys!!
Glenn and Handpiece Express are WITHOUT PEER when it comes to expertise, schedule, quality, true caring, and and and attitude of sincere kindness. Over a 40 year career so far I have used numerous handpiece repairmen. After discovering Glenn about 20 years ago, I use Glenn and no one else…period! Glenn is beyond 5 stars…he is the quintessential "Milky Way of Handpiece Repair".
Handpiece Express is the best! Fantastic customer service. Two of my slow-speed handpiece motors went out at the same time leaving me with only one. Ugh! Let me just say I was freaking out a bit. Sent into Handpiece Express and they fixed and got them back to me ASAP! Life savers!
"Glenn's team has it all: expertise, integrity, an old-fashioned work ethic, and an attitude of genuine service. And they are so easy to do business with! Thanks Glenn and Handpiece Express!"
Gary Lippincott